Calling all young men in Dominica aged 18 to 30 years. Register for this 6 Week short course to earn Adobe graphic certification. It's FREE.
Classes are held strictly ONLINE on Zoom with an Instructor, 2 days per week in the evenings.
All you need is a Laptop and you will be successful.
If you have any disability, we can work with you also. Please contact 612-0205 
Hurry. We need 20 young men to register NOW.
Let's do this young men!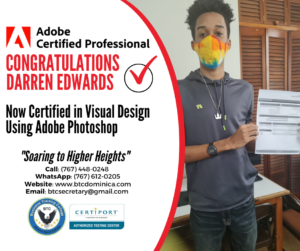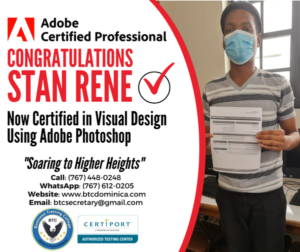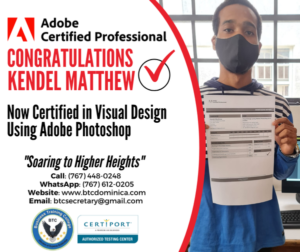 *** Note that BOTH an application form and a disadvantage form must be filled out and submitted to btcse[email protected] in order for your application to be accepted.