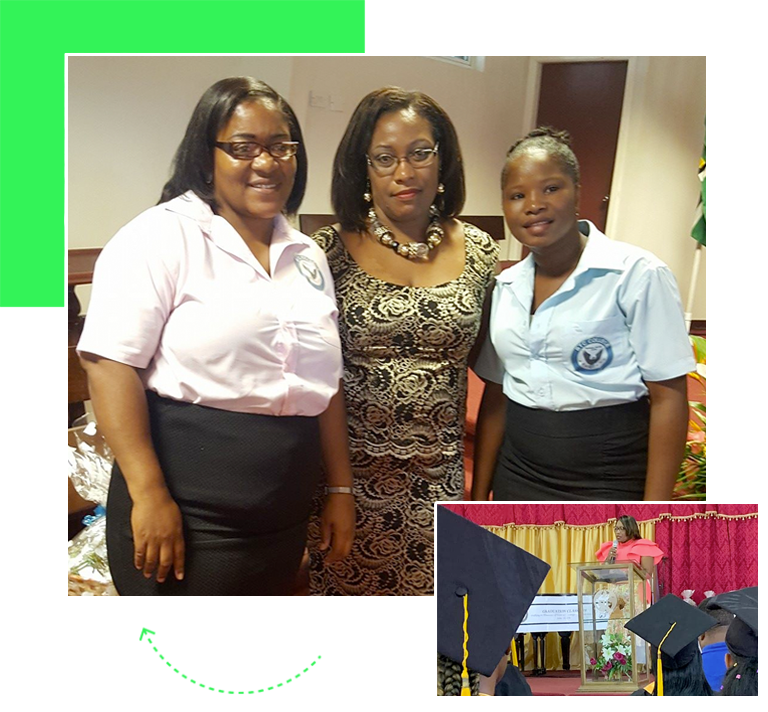 Business Training Center
What Do We Do?
We provide excellent opportunities for clients to become certified and qualified in business and computer related fields. 

We also provide local tuition support for accredited institutions such as:
University of London, University of Cambridge Local Examinations Syndicate, CXC / CAPE and London Chamber of Commerce and Industry Examination Board, Association of Chartered Accountants (ACCA), Cambridge International College. 

We are also a full fledge CompTIA IT Academy.
A Professional Institutional Experience
Why Choose US?
We're Qualified
We provide quality service, and training is delivered by qualified professionals who are dedicated and committed to excellent service. BTC guarantees a 'free re-take' to any client who uses its services.
We're Resourceful
Our courses include Accounting, Business Management, Computer Information Systems, Administrative Assistant, Human Resource, Project Administration, Marketing, Hospitality, Materials & Logistics, Construction Trades, CXC courses and much more.
We're Supportive
The faculty and staff of BTC have dedicated themselves to satisfying the ongoing educational and occupational needs of their students by preparing them for meaningful employment, community service, and personal growth.
Learn at your own pace
Browse Our Programs
Graduate Programs
It's never too late to learn, go back and earn a diploma with honors.
Degree Programs
Extend your tertiary level education with an associate or bachelor degree from international institutions partnered with BTC.
Certification Courses
Gain added qualifications in areas of technology and business, we provide training and exam preparations.
Online Programs
Take a step forward with our virtual class, start, save and rewatch when necessary.
Children Programs
Enroll your children in productive and engaging activities that provide growth and stability.
Follow Our Blog
Latest News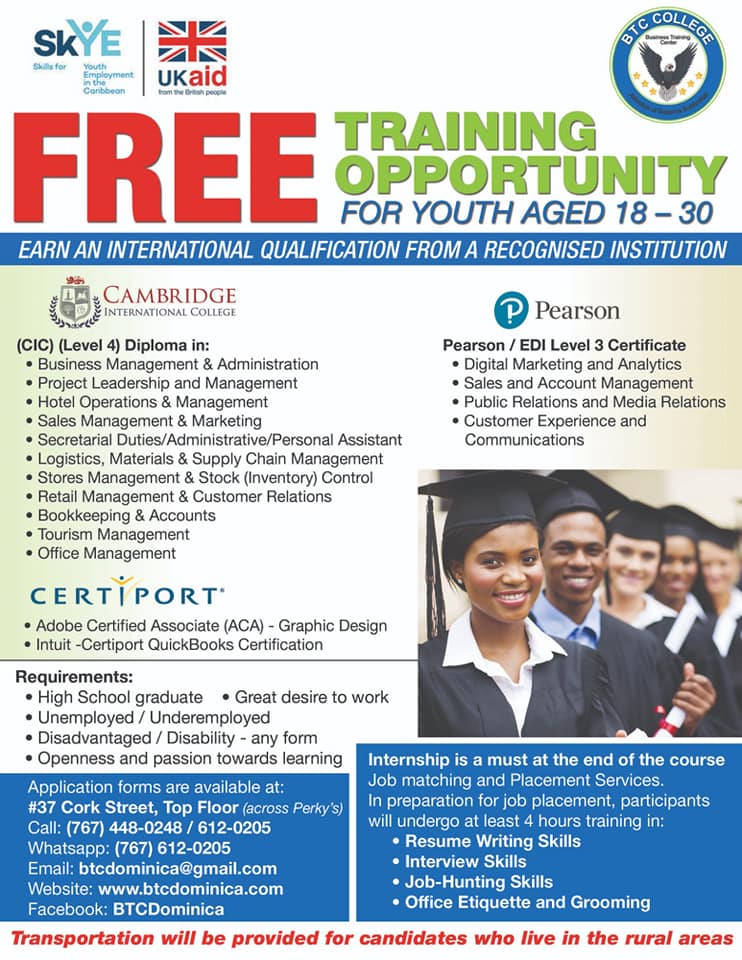 We are internationally recognised and connected
Our Official Partner Institutions